Design Portfolio
"The best rooms having something to say about the people who live in them." – David Hicks
"Linda does absolutely amazing work! She's made curtains for nearly every room in my house and I would highly recommend her! Excellent attention to detail, extremely organized and professional. She's the best!"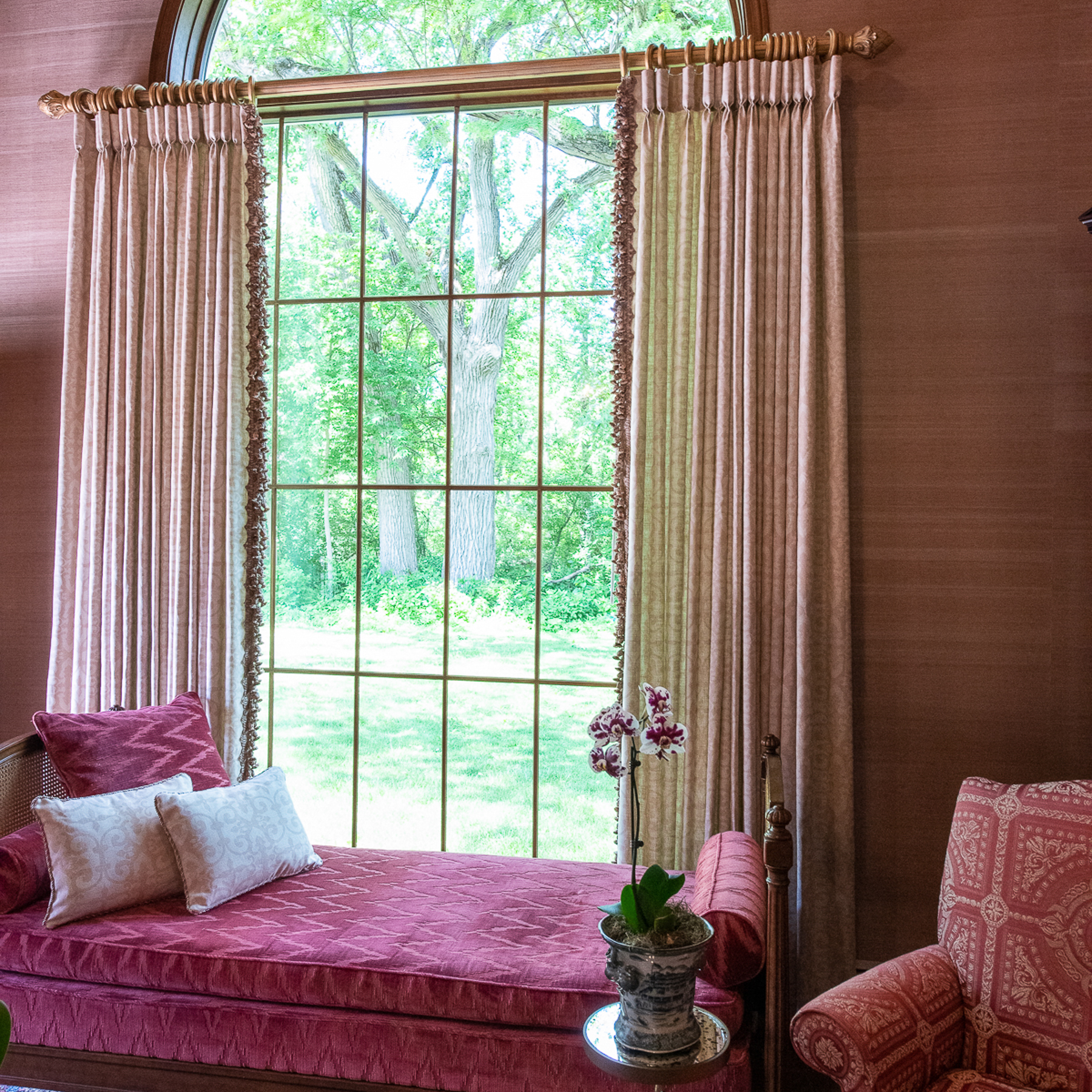 Great Room
This is an elegant yet cozy living space just beyond the formal dining room. The rich red and pink toned fabrics with perfectly matched tassel trim make it a room for people to gather and enjoy a fire or read a book.
Kitchen
Everything about this kitchen says warmth and comfort. Matching beautiful linen printed fabric to the wallpaper with a whimsical woodland animal print is used on both drapery and stool cushions.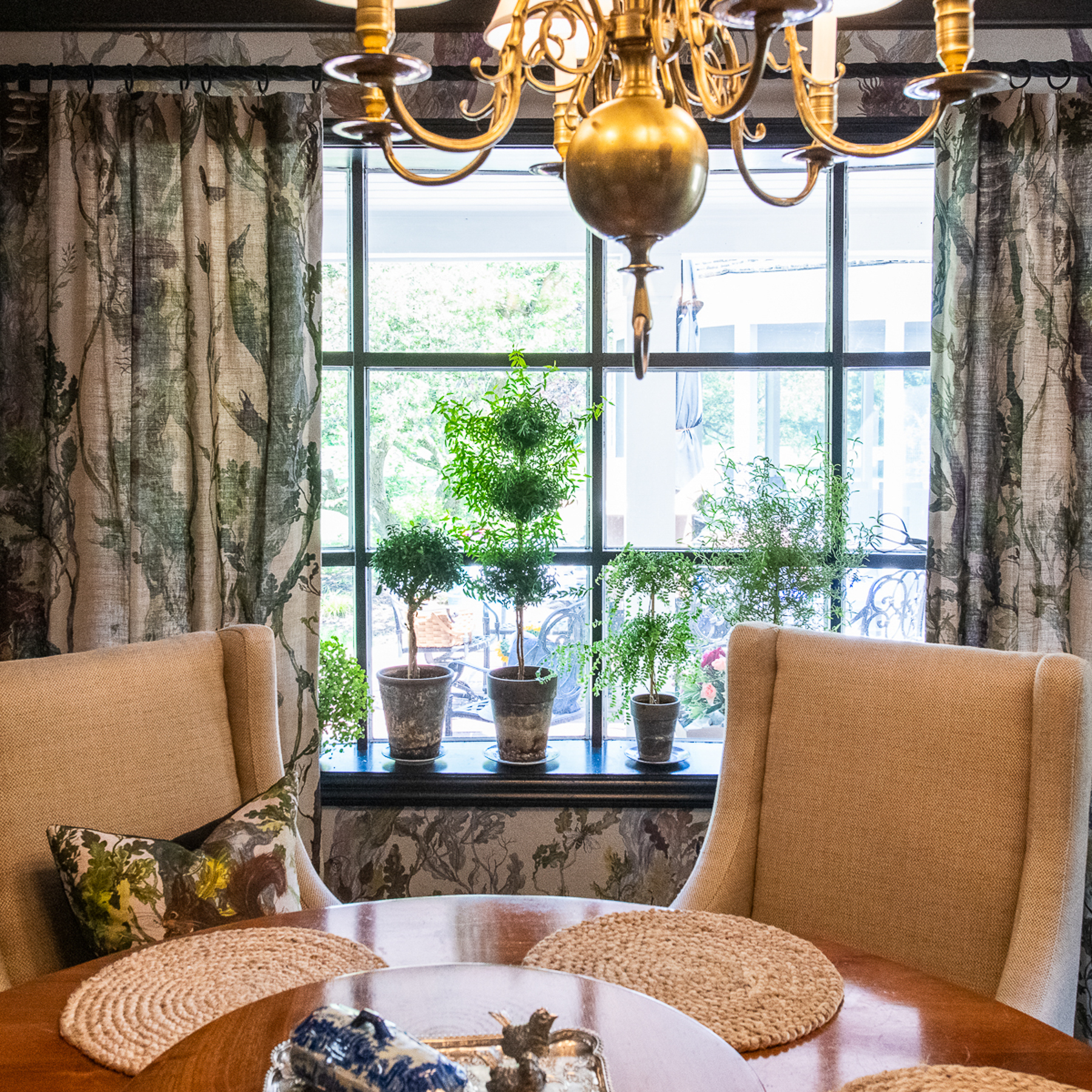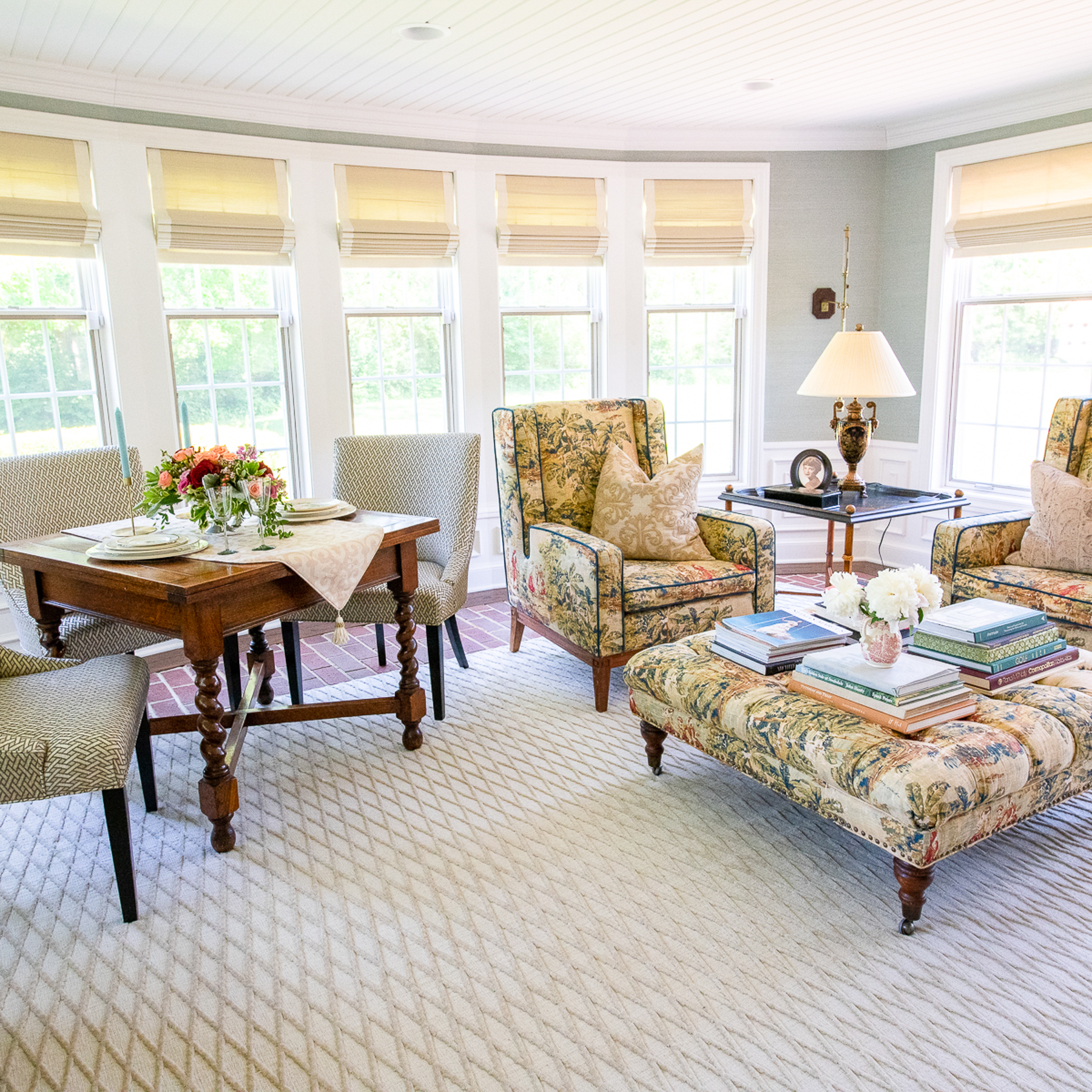 Sun Room
A room that is bright and inviting, full of windows where we opted for Natural Woven shades from Horizons. They are light and airy with the  addition of an edge accent tape for a truly custom look.
Primary Bedroom
A relaxing sanctuary with windows looking out over the peaceful yard. Shades for privacy were already in place and so the goal was to soften them with a shaped top treatment to match the wallpaper.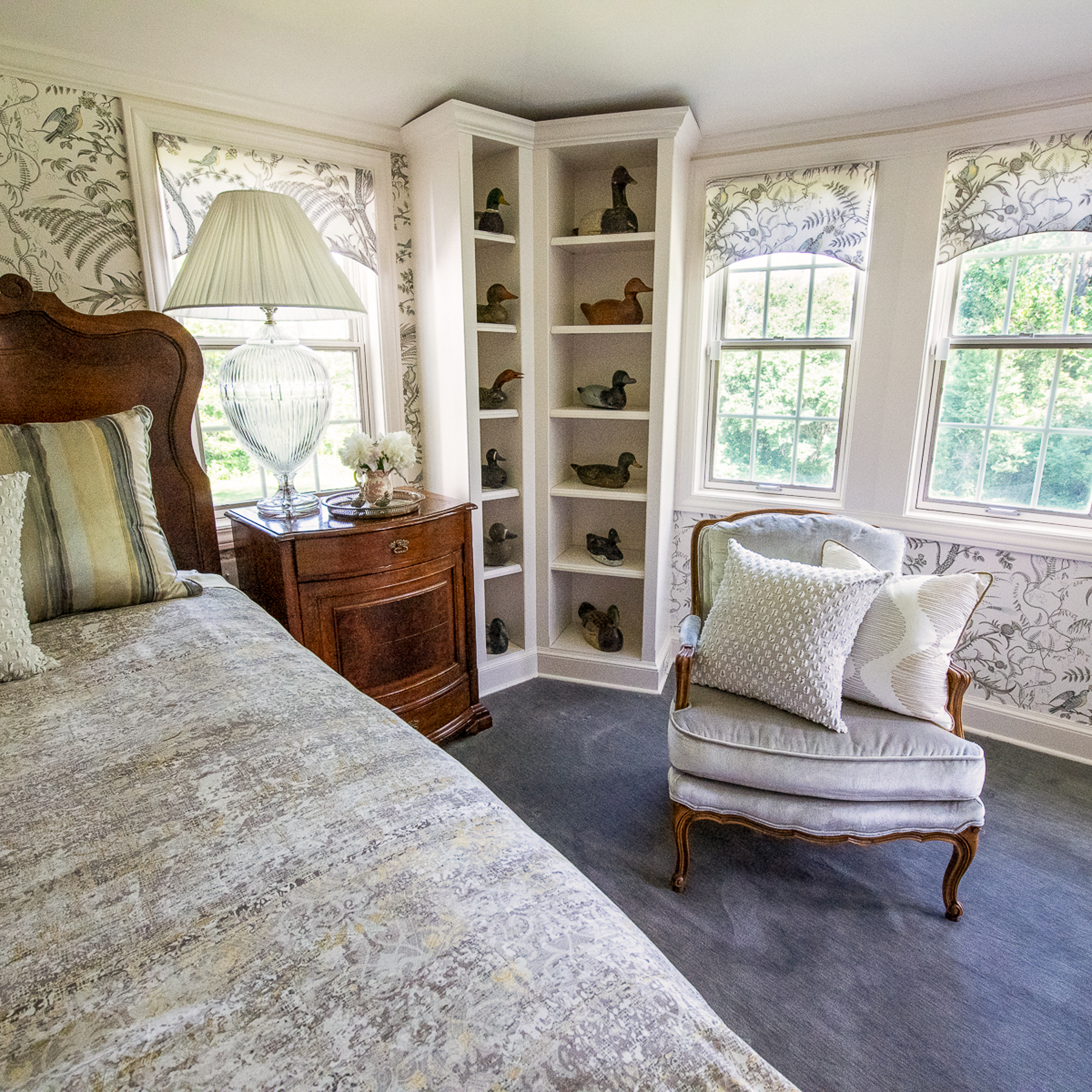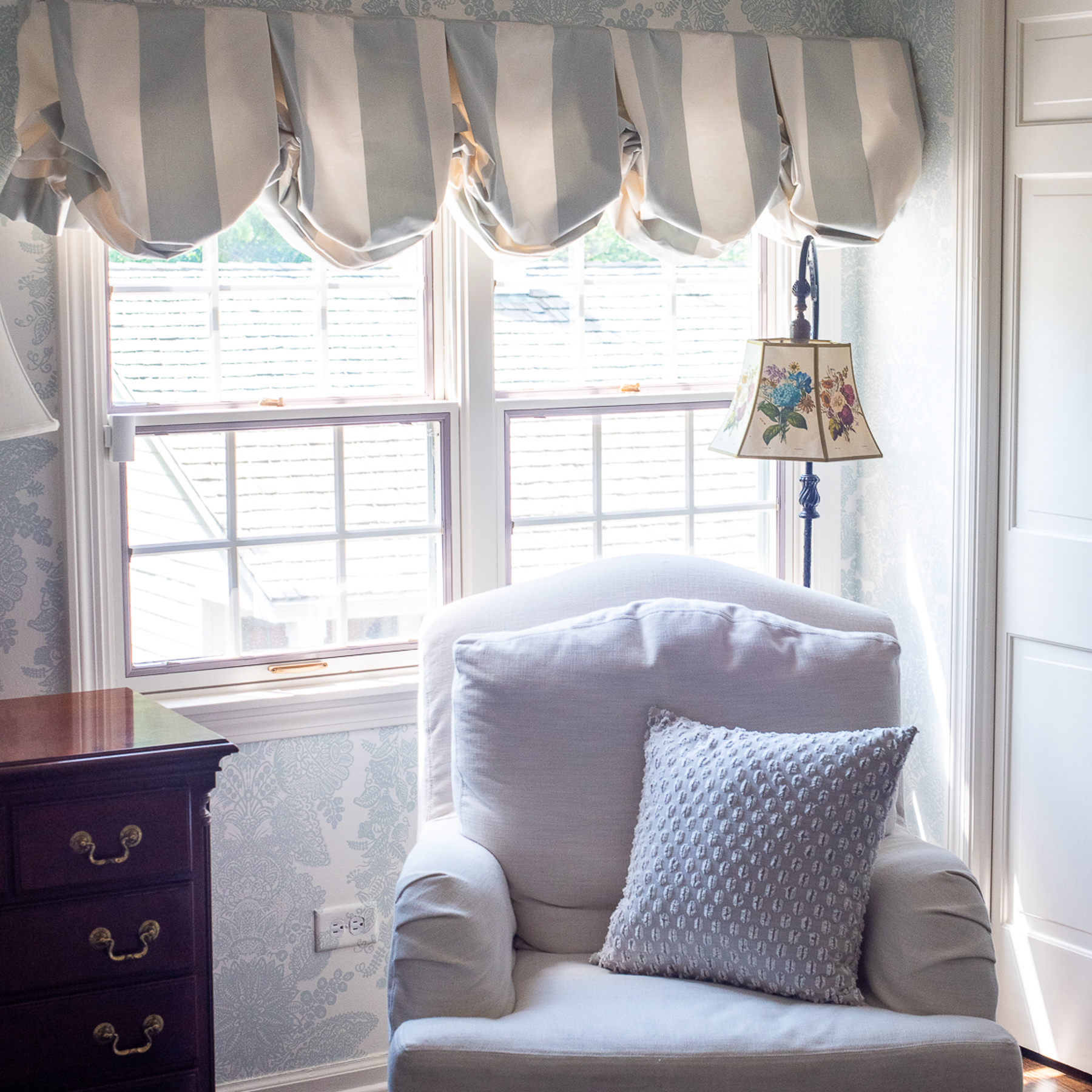 Guest Room
Guests will feel welcome in this comfortable bedroom. Shades were already in place so  the use of a large scale stripe fabric gave these balloon top treatments all the attention.
Patio
By definition a patio is a place where people can sit and relax or eat that is open to the sky. This patio looks out on the beautiful open back yard. Here we have comfortable cushions in a blue to match the  color of the sky.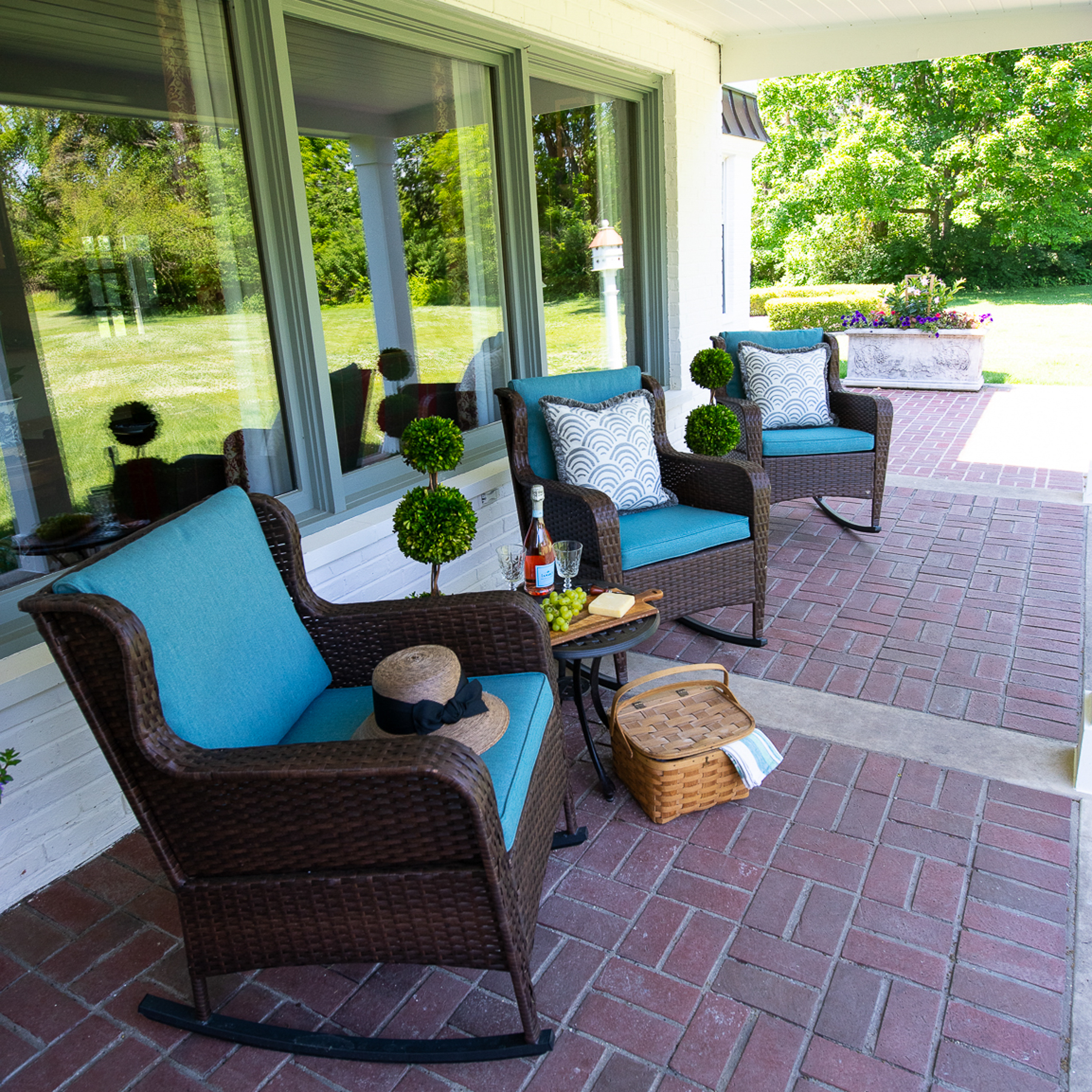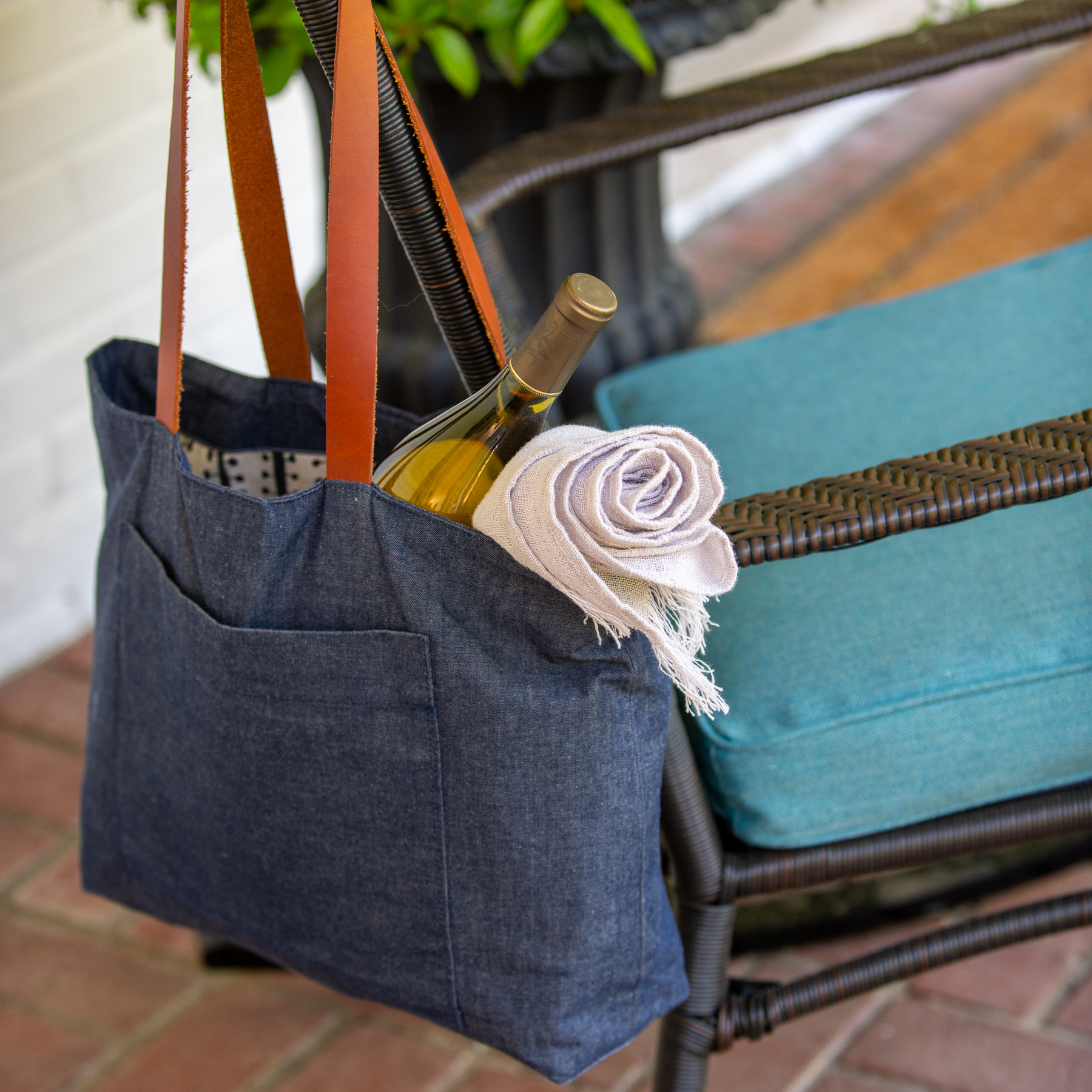 Accessories
There are times when I am asked for a special smaller scaled project like perhaps a tote or yoga bag. I've even made bow ties for a wedding that included one for the family dog.
Details
It's all the little details that make a project come together and be special. Paying close attention to particulars like hand stitching trim or a perfect pleat are incredibly important to the final result.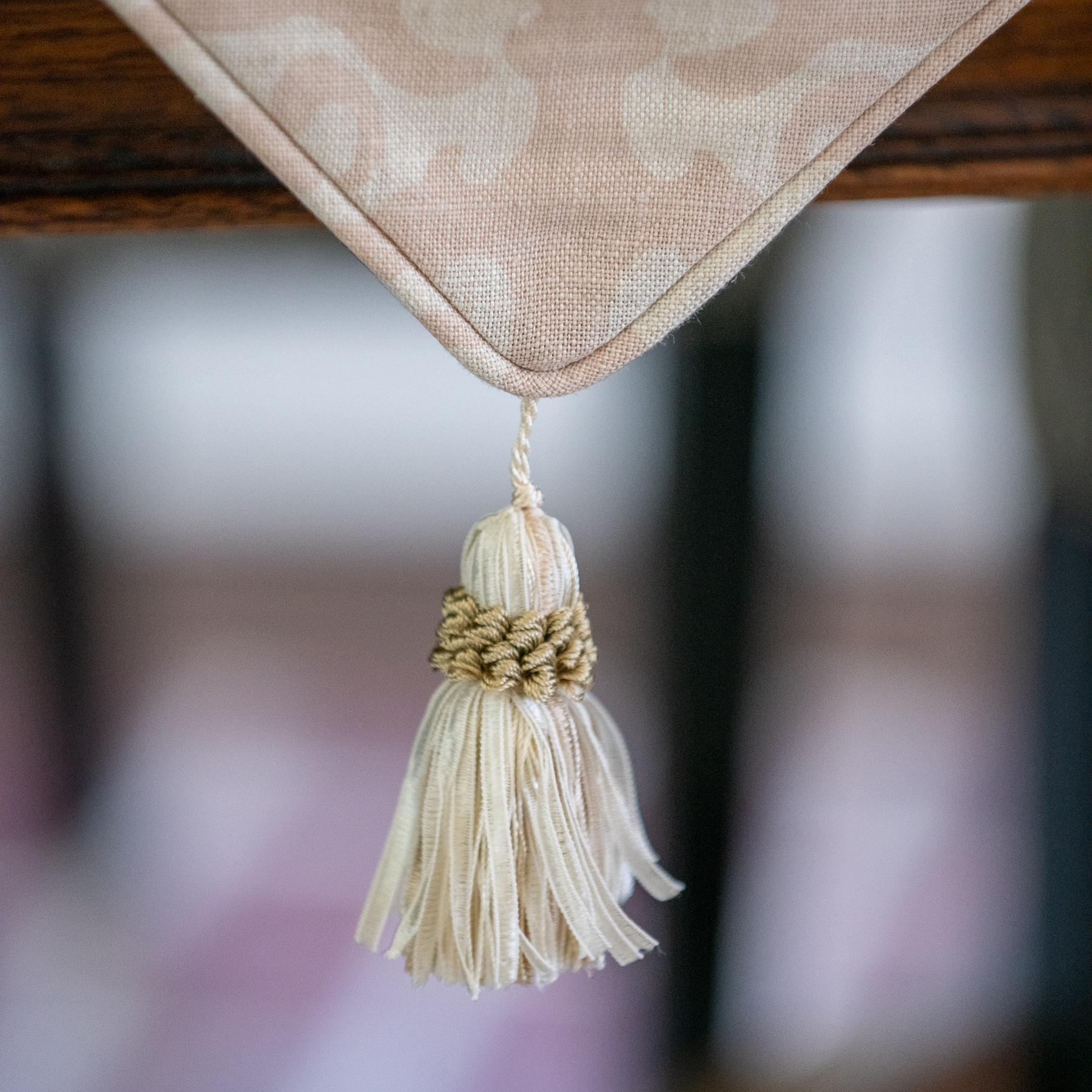 Contact us to schedule a Complimentary Consult or answer any questions.