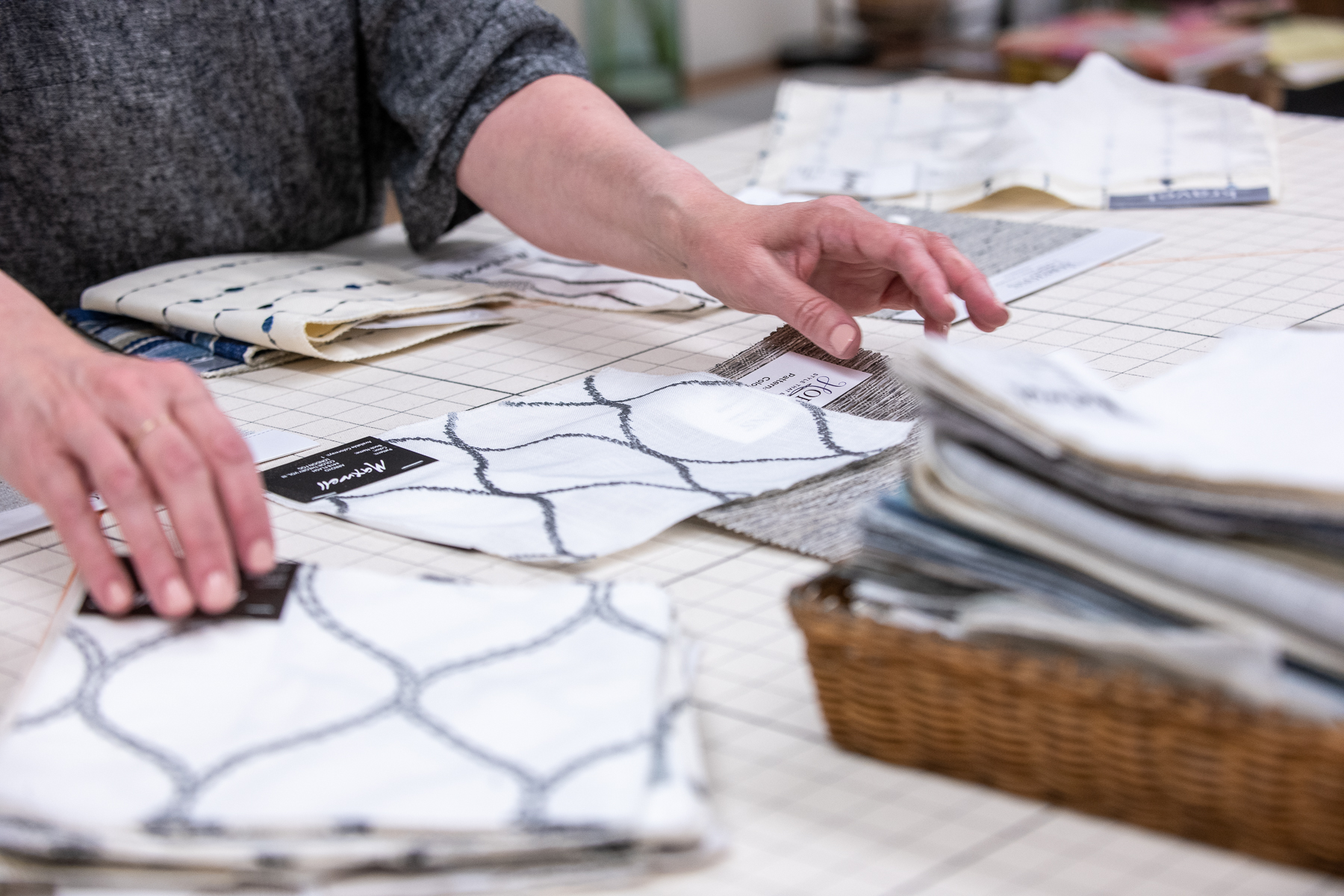 "seek information or advice from (someone with expertise in a particular area)."
Each project is unique and so we will meet on location to discuss options and professionally measure. We have an extensive library of fabric, shade and blind materials to browse as well as many drapery hardware options.
"work jointly on an activity, especially to produce or create something."
With over 20 years of experience we work with designers and homeowners by helping to bring their vision to life.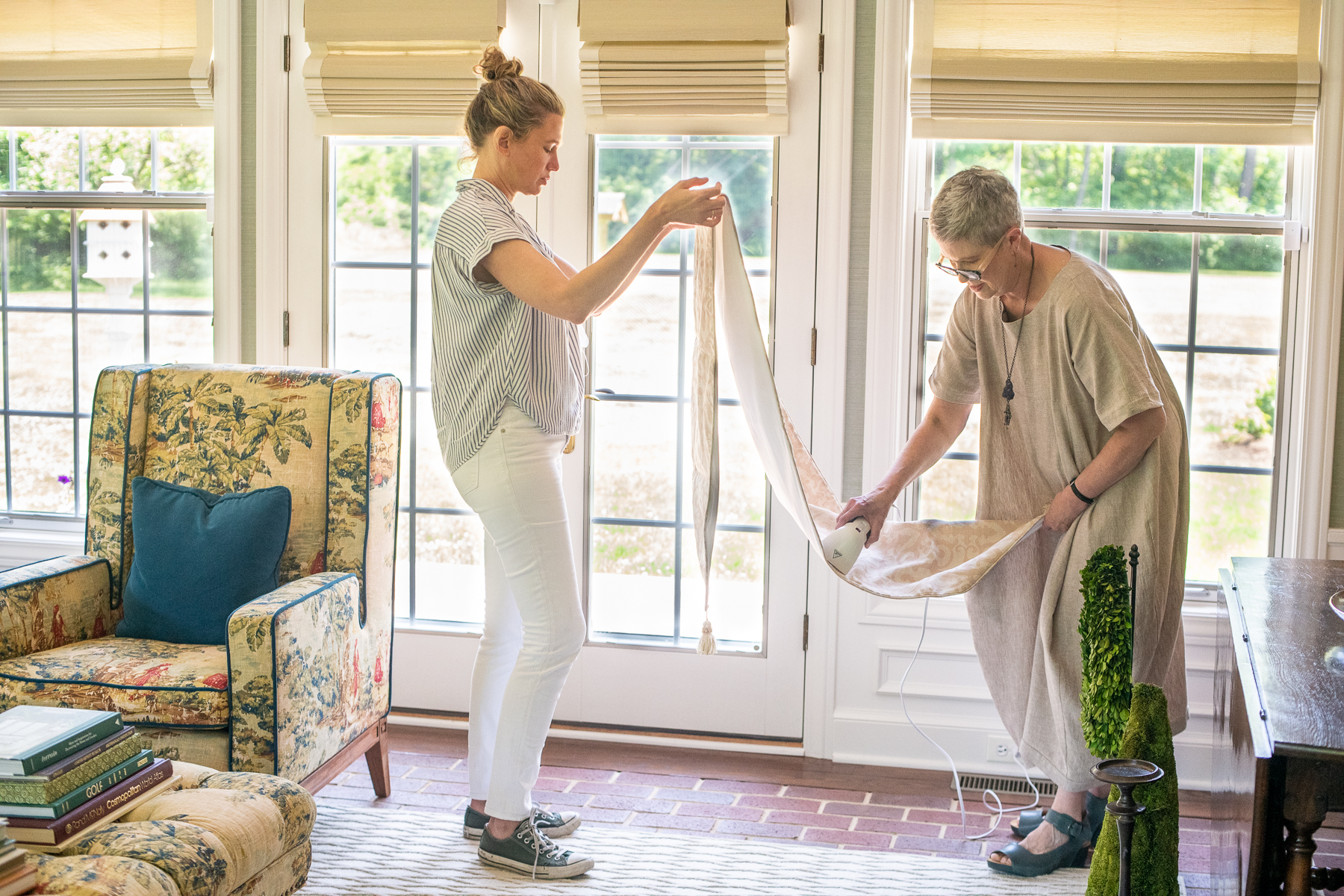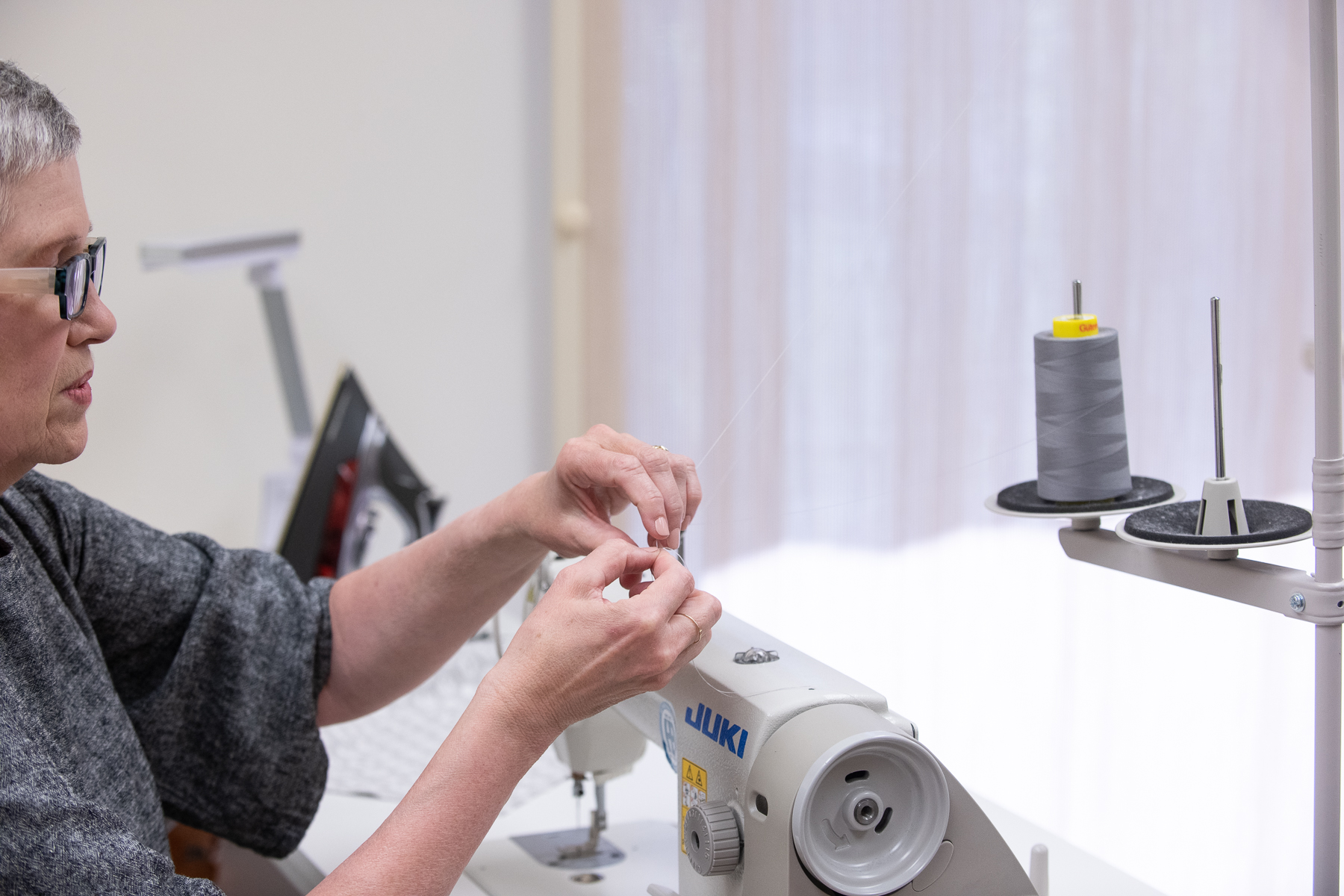 "construct or manufacture especially from prepared components"
Once decisions are made fabrication begins. Extreme attention is given to every small detail to make sure the finished product is the custom look you envisioned. With so many years of sewing experience we are accustomed to the delicate fabric needing hand stitching or the special thread required.
 "establish in a new place, condition, or role."
Professional installation is so important to the end result. It is more than just hanging drapery and hardware, but knowing how the fabric should be handled or how the shade operates. We will arrange a knowledgeable and efficient installation experience.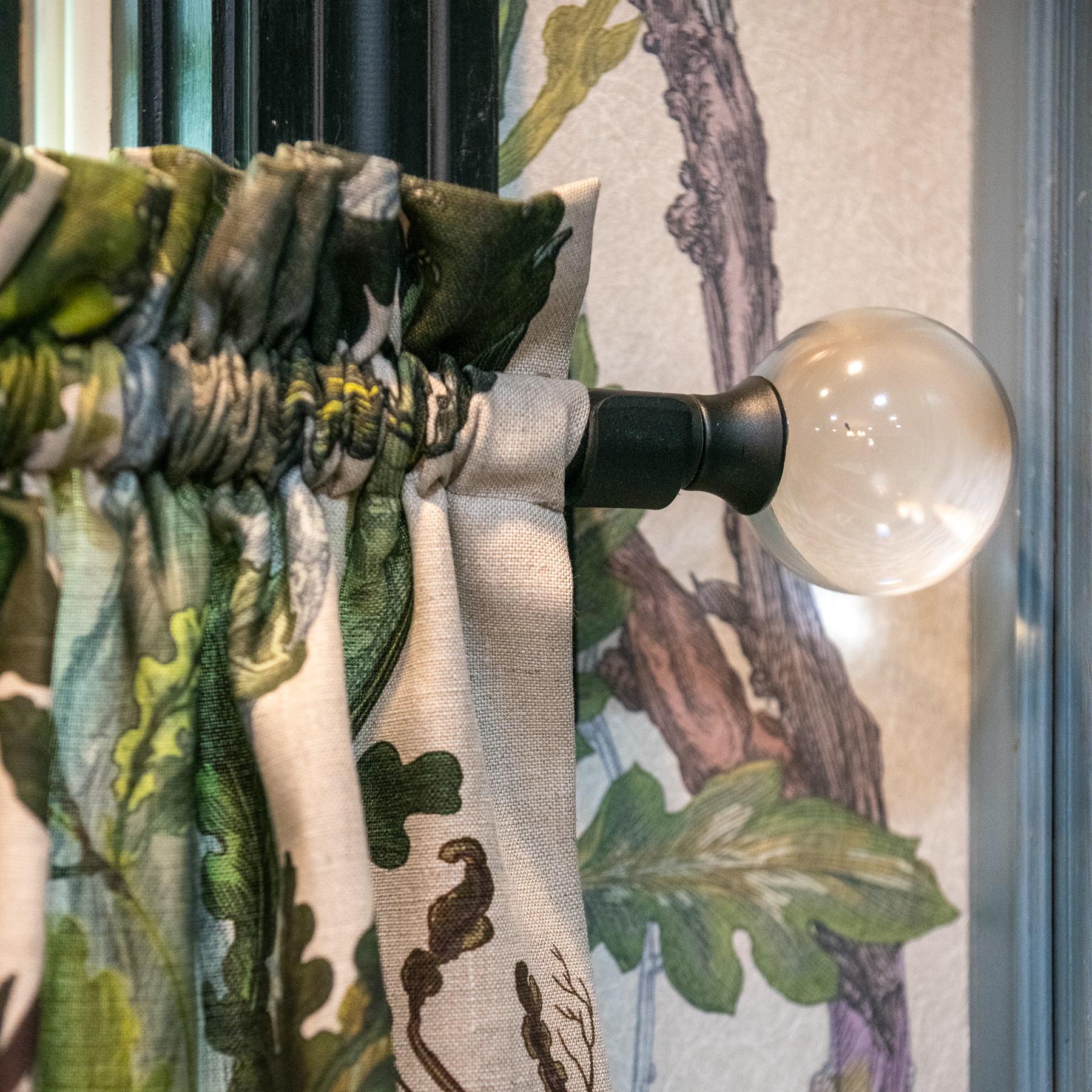 Contact us to schedule a Complimentary Consult or answer any questions.